June '05: Started to work on the electrical. Most of it will need to move to make room for the turbos.
6/5/05: Worked on the driver's side wiring a bit. Relocated the starter solenoid and all the wires associated with it. I think it turned out pretty decent: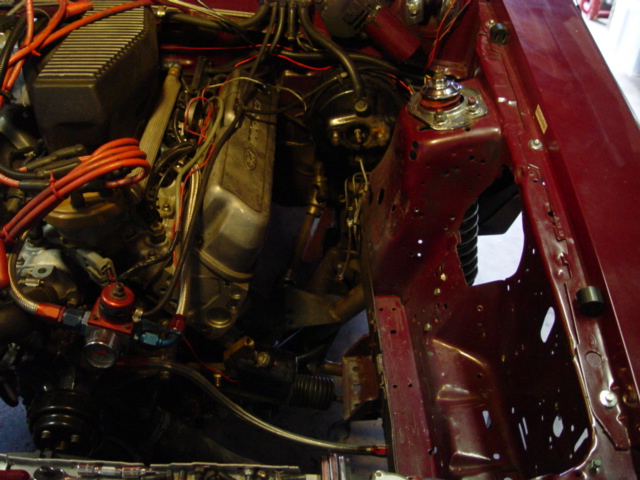 It looks great until you peek in the wheel well, then it all goes to hell: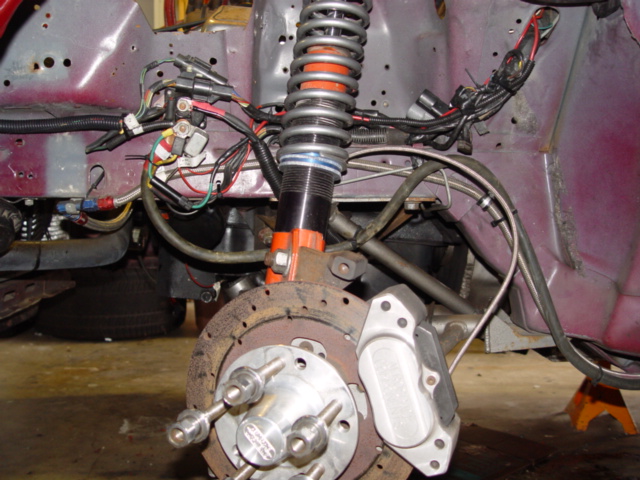 The good news is that everything is secure and clear of the wheel by at least 4 inches.
Once the wiring was out of the way, it was time to start on mounting the turbos. I decided to run the discharge from the turbos straight down through the inner fender which required a 3-inch hole to be made.
1st up was the passenger side. I had to cut out a piece of the sub frame but it came out pretty good: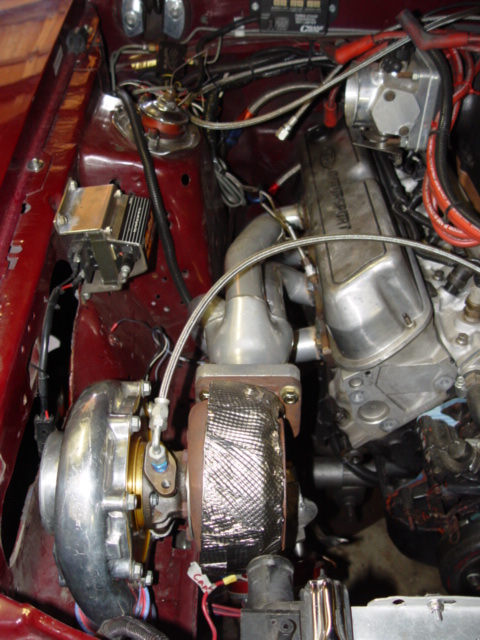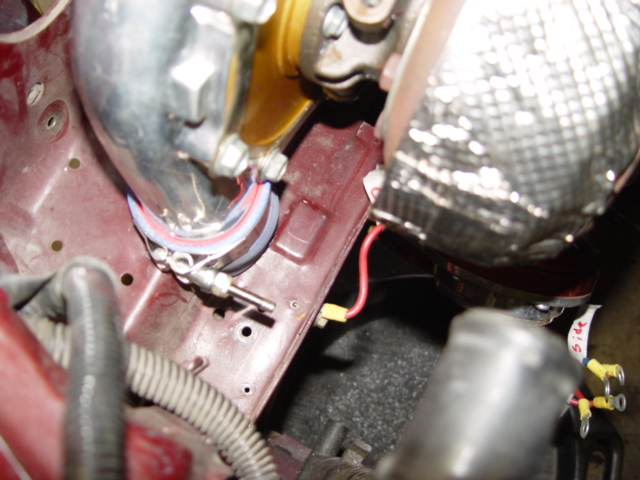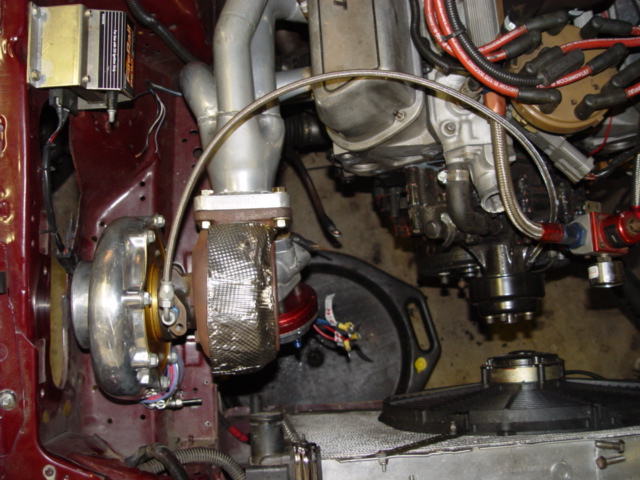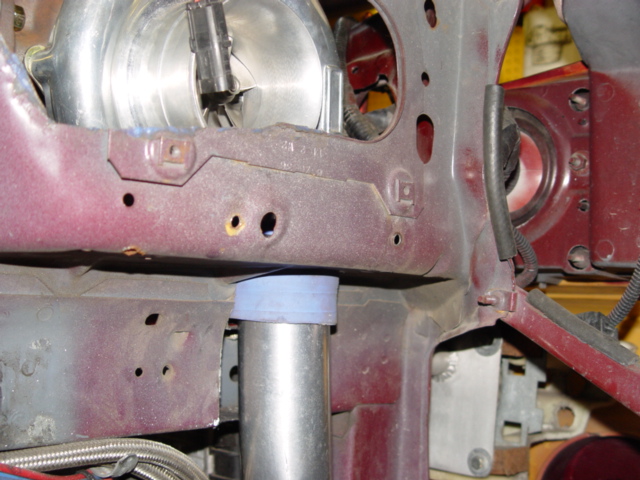 Next was the driver's side. In the 2nd picture you can see the coupler passing through the inner fender structure.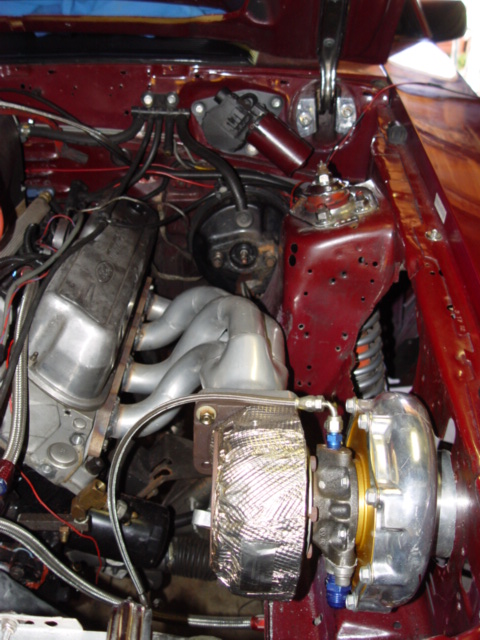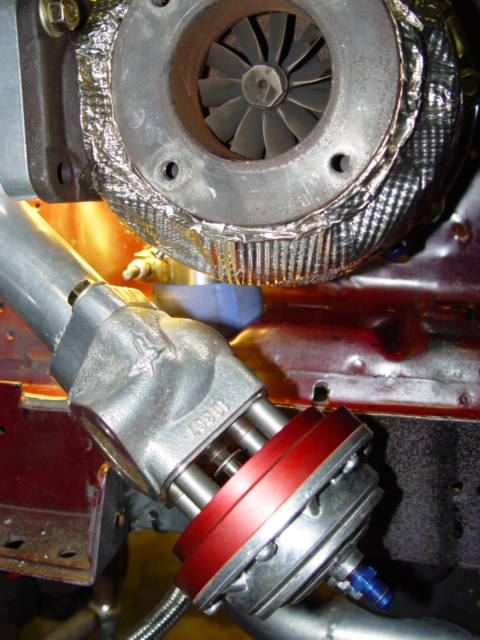 This side was much easier as it didn't require notching the sub-frame
Next step was the downpipes. I wasn't very hopeful that they'd fit given the modification to the headers that moved the turbos. To my surprise, the driver's side fit almost perfectly: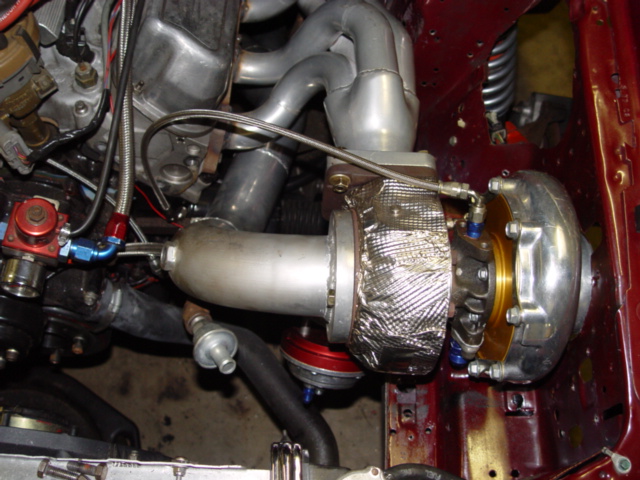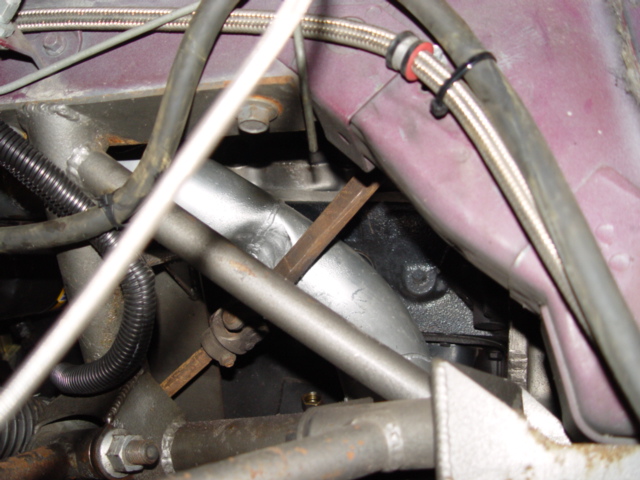 The downpipe clears the steering perfectly so that pipe will be repaired. It also clears the trans and bellhousing, but is too close for comfort to the oil filter (bottom right pic, black area with white specks is the filter). The filter will get relocated.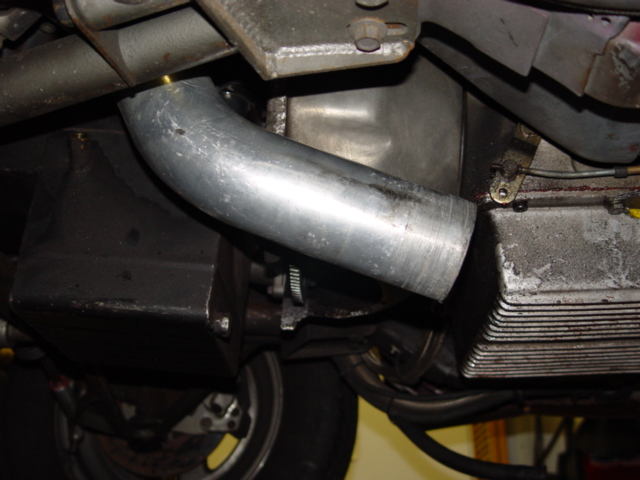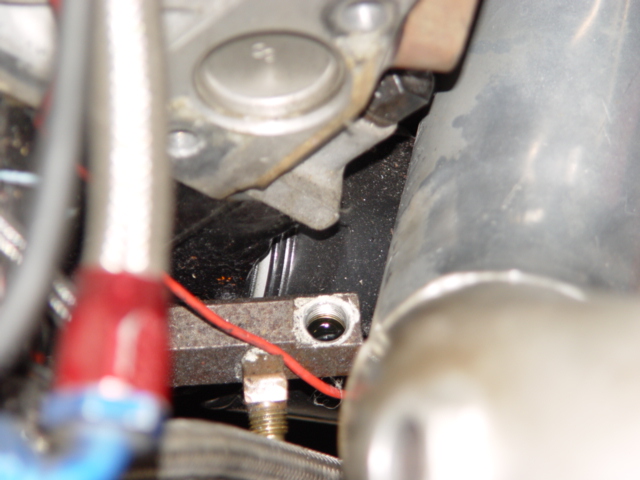 The passenger side was another story. The downpipe contacts the block. Looks like some massaging will be in order.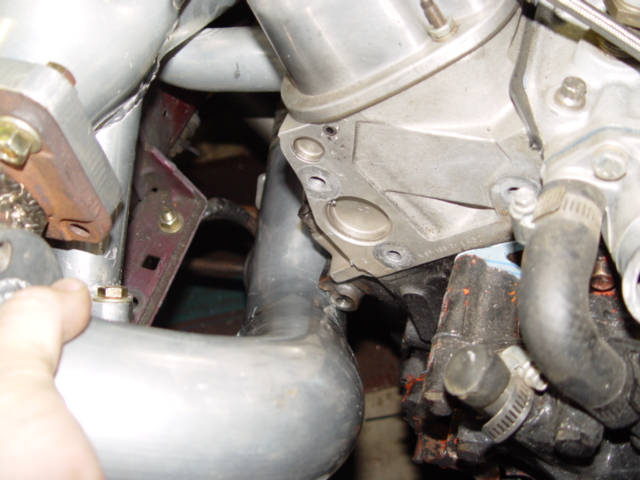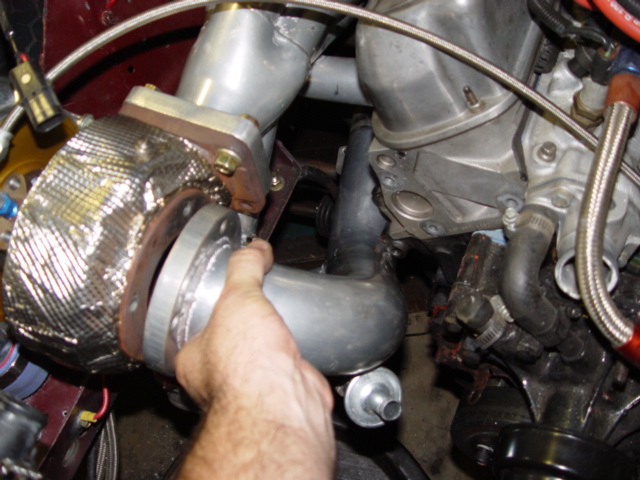 Here's how it sits now, waiting for me to have more time to work on it.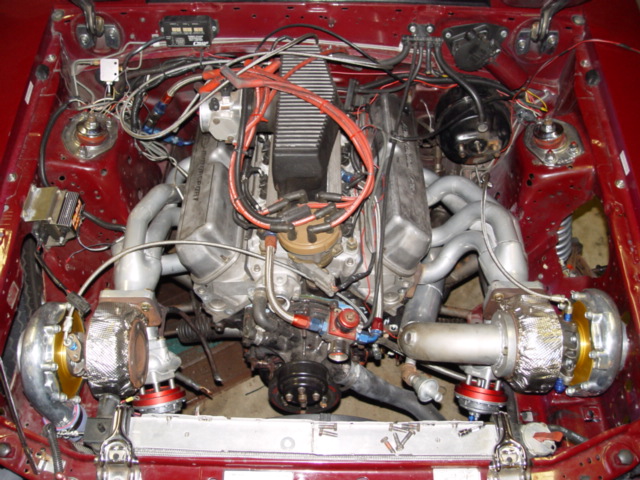 Back to home page Back to turbo page Back to April '05 Back to May '05