July '05: Made some more progress on the turbo piping, in fact, it's all but done! I may have to tweak it here and there, and definitely need to clean up the welds, but it's all mocked up.
1st up is the driver's side turbo discharge which makes it's way through a 3" hole in the inner fender straight down and over towards the center of the radiator support: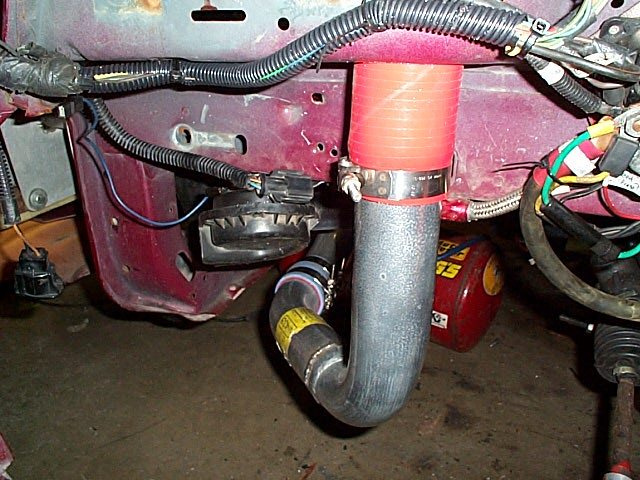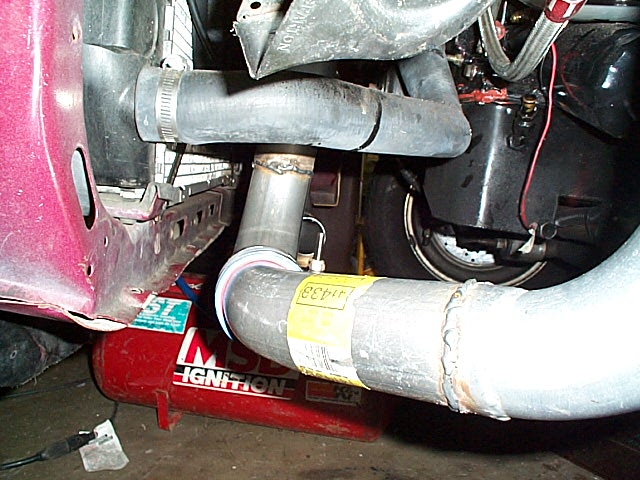 Next is the passenger side that drops straight down and over to the center as well. The pipes in the picture below are in the mock-up process and have been cut to length and joined with a silicone hose connector.
Here we have the Y-pipe made from a Flowmaster 2-into-1 header collector (2.5" into 3.5") and a Dynomax 2.5" U-pipe that was cut in 1/2 at the center of the U.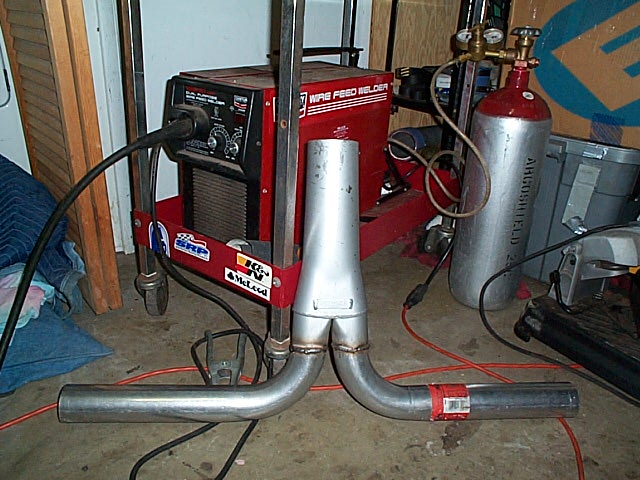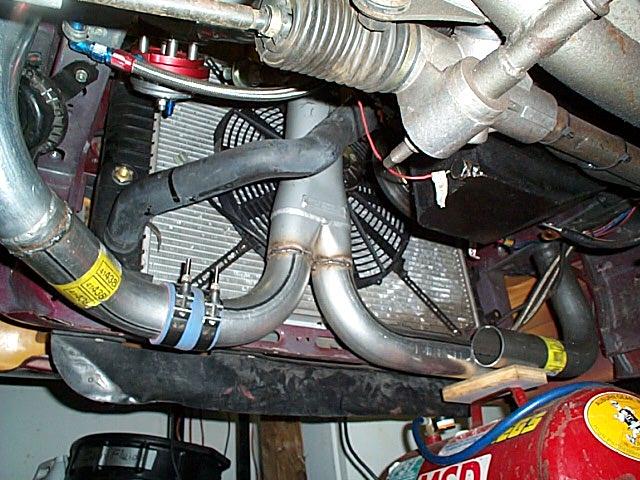 The 2 turbos join together at the center of the lower core support and work their way up past the water pump. The 2 pieces are joined by a 45-degree silicone elbow.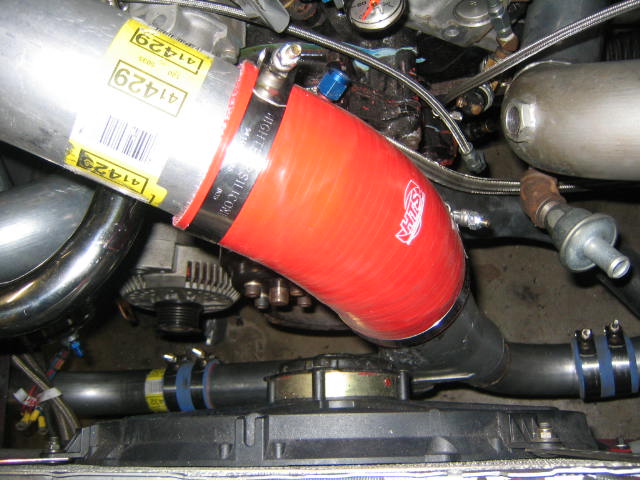 Clearance is tight between the crank pulley and fan.
Up top the single 3.5" pipe snakes it's way around the distributor and into the Igloo cooler.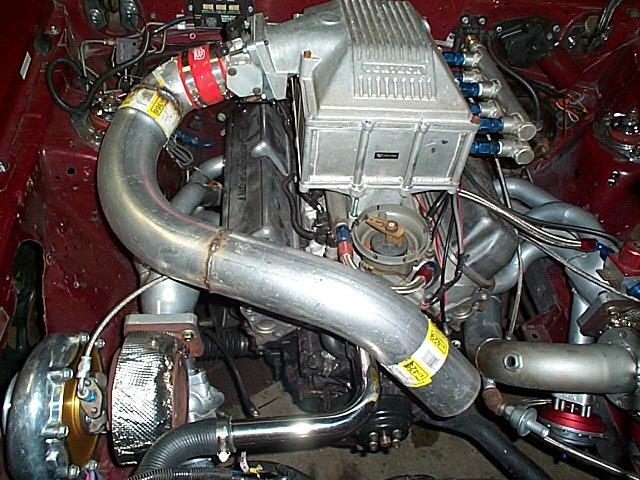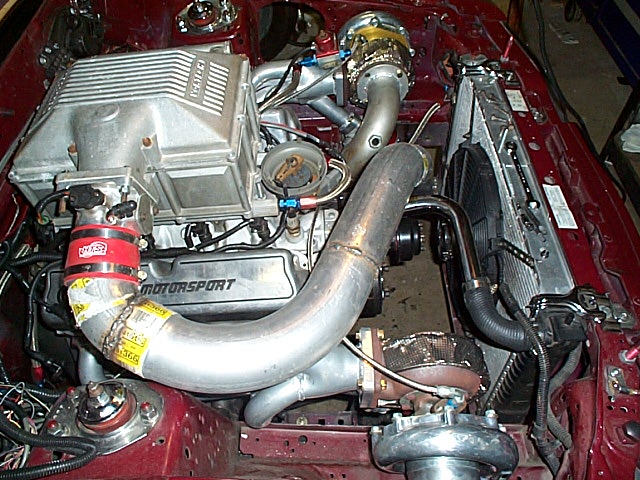 Here's how it sits now:
Back to home page Back to turbo page
Back to April '05 Back to May '05 Back to June 05