May '05: Finally got the new flanges! These baby's are sweet. 5/8" thick steel with perfectly smooth cutouts. They're actually nicer than the original flanges on the Cartech headers.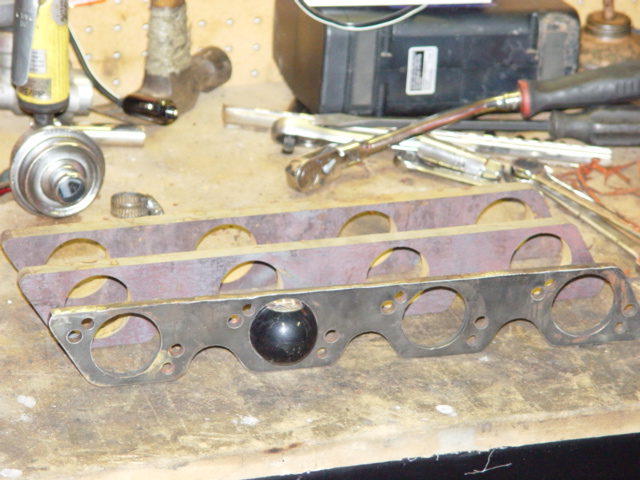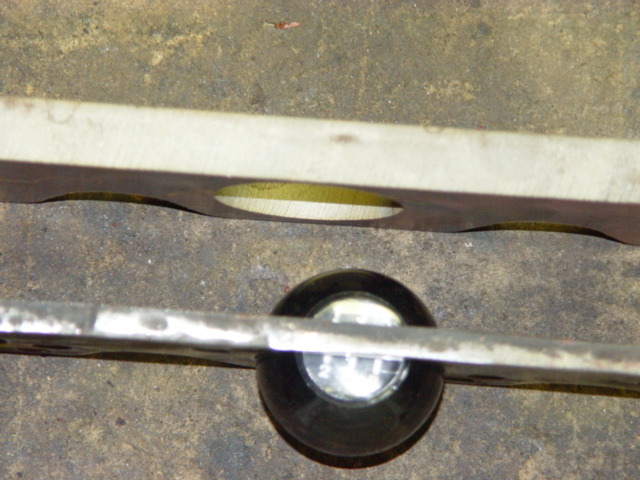 The plate with the small holes is the original spacer for use with the long tubes. The 2 thicker plates are the new flanges. The Hurst shifter ball is just there for size reference. I'll be drilling my own bolt holes in the new flanges like this: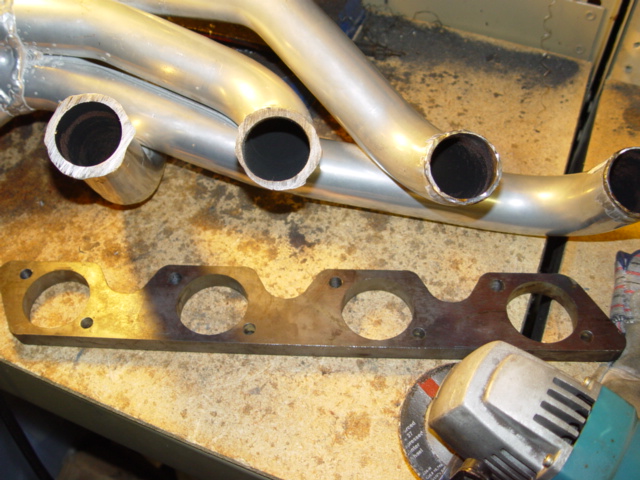 Here you can also see the header tubes with the old flange cut off. I then ground down the excess material around the tubes and fit them to the new flanges.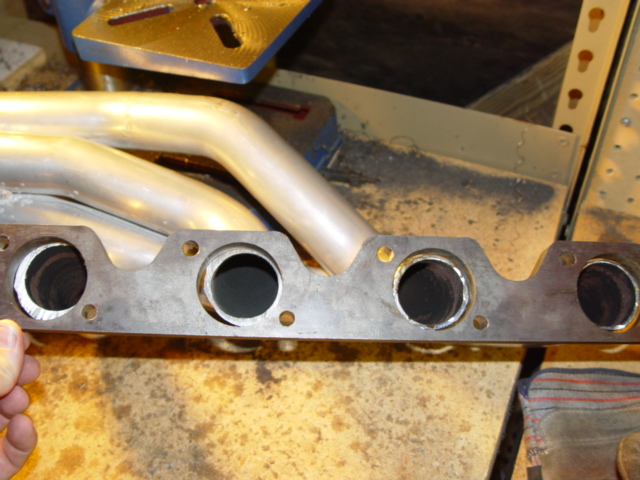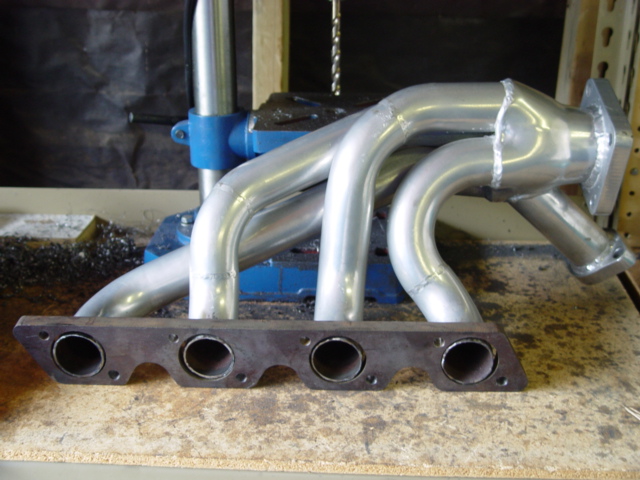 And finally, the headers mocked up, tacked into place and installed: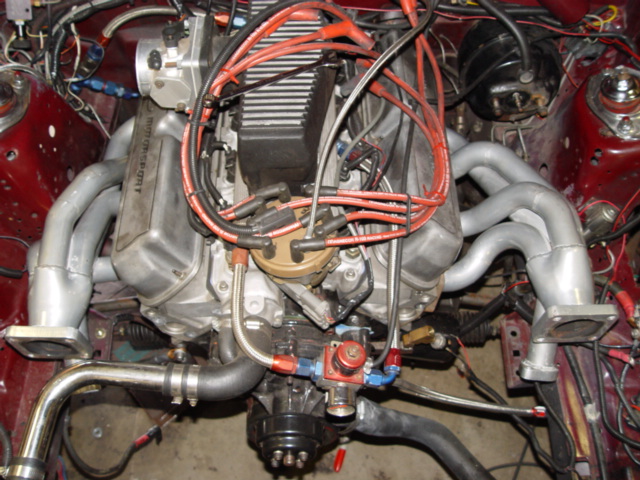 The headers are now back at the fabricators for final welding. Once I get them back I'll work on mocking up the rest. In the mean time I'll be cleaning up some of those wires!
Back to April '05 To June '05 Back to turbo page Back to home page