The Starting Point:
Everyone has to start somewhere!

My starting point is my '82 Mustang GT puchased for $1800.
Original Equipment / Options:
5.0 w/ SROD 4 spd (2bbl carb)

7.5 inch rear-end w/2.73 gears

A/C and Power Windows

Sunroof and Rear Louvers
Modifications by Previous Owner:
Swap in an '84 5.0 and T-5 trans (4bbl Holley carb)

14" Enki Wheels w/ 225/50R14 Radial TAs

Kenwood CD Player
Initial Modifications (circa 1/97):
Make hood scoop functional (No improvement to 1/4 mile time)

Flip stock air-cleaner lid up-side-down to catch cool air (w/ above mod, shaved 2 tenths)

Fresh set of spark plugs (They were wasted, another 2 tenths!)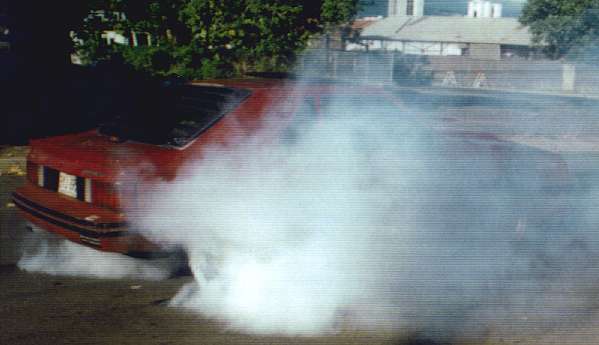 The Results:
The flipped air lid provides a killer throaty sound at WOT

1/4 mile E.T. of 15.1 seconds @ 92 mph w/ severely limited traction.