Future Modifications
Complete body and paint - IN PROGRESS! Should be done by March 3004.
Other than that it's up in the air... I can never make up my mind! Current thought is a 351W w/ TFS heads and a C4... but we'll see how I feel next week!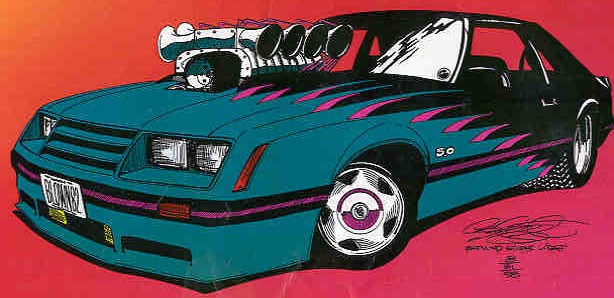 Check out this sketch a buddy of mine drew up.